Web Security+ from the Cyber Security Expert
The headlines may focus on website breaches of high-profile businesses like British Airways, but did you know that, whatever you might think, your website is coming under attack on a daily basis – a software change, update or configuration mistake could make you unexpectedly vulnerable.

Technology and tools alone aren't enough to keep your business secure. Web Security+ is specifically designed to arm start-ups, scale-ups and SMEs with cost-effective website security monitoring and to stop them becoming a statistic.
The PLUS in Web Security+ is the addition of our world-class cyber security consultants to your existing IT team. They will be "eyes on", monitoring reports from the security tools we use, analysing incidents, alerting you to potential or actual breaches and delivering the guidance you need to keep your website and its data safe.

Web Security+ is suitable for all single-hosted websites. If you need to clarify your hosting position, please don't hesitate to call us.
Web Security+ How it Works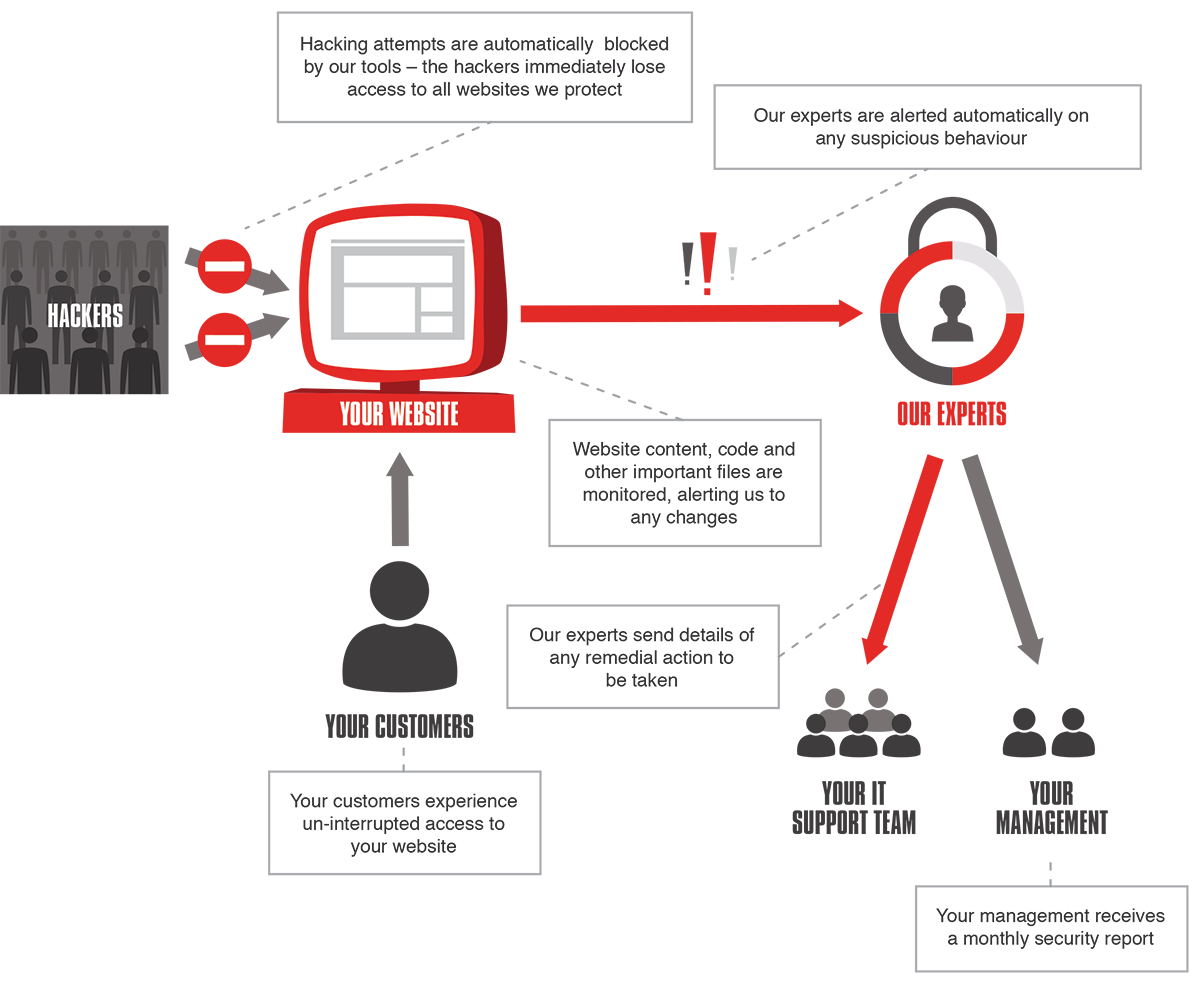 Web Security+ Our Service Promise
Our Web Security+ monitoring tools operate 24 hours a day, seven days a week. Our expert analysts are on hand between the hours of 0800–1800 UK, Monday to Friday. Security events will be notified in accordance with the response times outlined in the data sheet.

Web Security+ Alerts will include details of the security event, our assessment of the impact and our remediation advice. Your monthly report will highlight all relevant activity requiring review and other security related events that are appropriate for your business.