Cloud Data Protection with Cloud Security+
Business has recognised the value cloud services can deliver. Some 68% now store commercial confidential or personal data there. So, if your business uses cloud services, then you need to be confident about data protection.
Technology alone cannot keep data secure. The PLUS in Cloud Security+ from The Cyber Security Expert is the virtual addition of world-class cyber security consultants to your existing IT team.

Armed with the knowledge of the latest threats and trends, our experts will be "eyes on" to give your business data breach protection.

Cloud Security+ is designed to arm start-ups, scale-ups and SMEs with cost-effective data security monitoring for everything you store in the cloud.
Cloud Security+ How it Works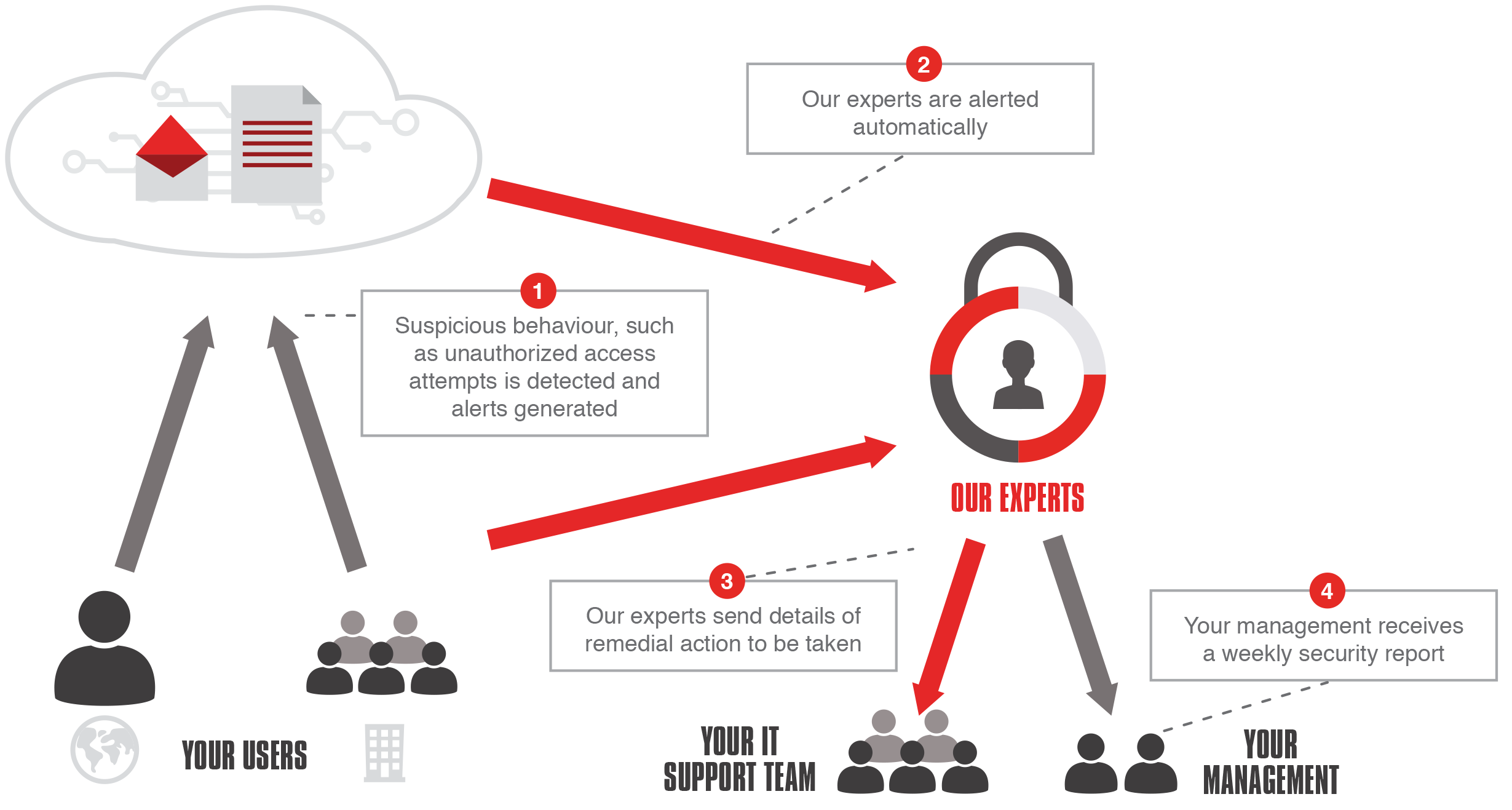 Cloud Security+ Our Data Protection Service Promise
Our Cloud Security+ monitoring tools operate 24 hours a day, seven days a week. Our expert analysts are on hand between the hours of 0800–1800 UK, Monday to Friday. Security events will be notified in accordance with the response times outlined in the data sheet.

Cloud Security+ Alerts will include details of the security event, our assessment of the impact and our remediation advice. Your weekly report will highlight all relevant activity requiring review and other security related events that are appropriate for your business.