Our consultants have years of expertise, what do you need?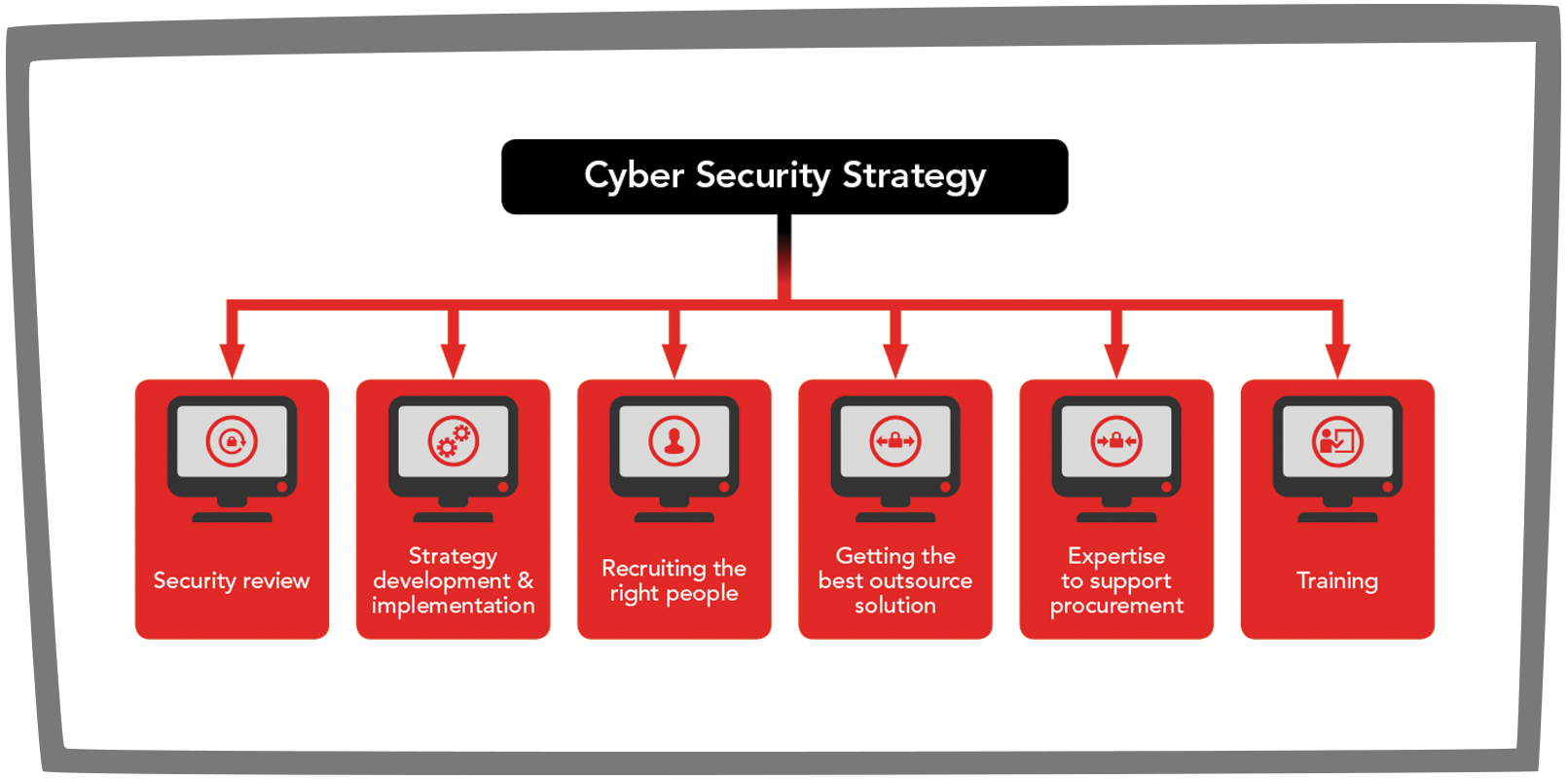 Strategy
Addressing cyber security is an essential element of business planning. Developing a strategy to underpin your cyber security extends far beyond the technical mechanics of it.

Understanding the cyber landscape in which your business operates is fundamental to its security. So too is recognising the likely impacts of a cyber security breach on your business – be those financial, operational or reputational.

We work with clients from across the UK and Europe to craft a strategy that reflects critical system delivery, is balanced according to your risk appetite and underpins your long-term business planning. We will work with your management team to address important questions about how fit for purpose existing systems, policies, people and procedures are.

Armed with that knowledge we create strategies which address the critical issues – including all important incident response procedures, putting our clients in the best possible position to manage their risks.
Consultancy
Armed with your cyber security strategy, we will forecast the impacts of potential cyber breaches, we will work with you to review existing security measures, identify weaknesses and arm you with the knowledge you need to make essential decisions about your cyber security.

Our extensive experience and expertise means that we can support your business as you migrate your systems and implement your cyber security strategy.

You can call on The Cyber Security Expert to:
Support your internal team through the process of change
Assist with recruitment and training to ensure your team has the appropriate skills set
Identify appropriate outsourcing solutions
Act as an expert client in the negotiation and procurement of outsourcing solutions
Manage and monitor outsourcing provision
Project manage elements of the implementation
Respond to cyber security incidents
Specialist Security Turnaround
Our consultants have worked with numerous client to help them turnaround security projects that have gone off the rails or are not delivering the value demanded by the business. Staff changes, breaches and technical problems can all precipitate issues with operational delivery.

This can be particularly true when managing outsourced supplier relationships. We specialise in adding the separation that can sometimes be needed between supplier and client in order to evoke change and shift the dynamic. We help put projects back on track.